Many dog and cat owners ask the question, "Is insurance for pets worth the cost?" Whilst vets believe the insurance has merit, some pet owners still hedge when it comes paying for the coverage. However, the range of new treatment options for pets also means that vet bills will continue to climb. The average insurance claim for a pet is about $600. However, claims can reach into the thousands of dollars as well, especially if a pet develops an ongoing condition.
Can You Pay the Average Claim Yourself?
If you are still unsure if it is worth buying the cover, ask yourself the following question: if you were given an average bill of $600 to cover veterinary costs, would you be able to afford it? The majority of insurance policies for pets are designed for dogs and cats. Therefore, it is simple to locate insurers who offer insurance packages for these animals.
Insurance for smaller animals, such as gerbils, hamsters, or rabbits, is available too. However, these pets have shorter lifespans. Therefore, the value of the cover is truly dependent upon the owner. Exotic pets, such as parrots, lizards, and snakes, are more difficult to insure as you won't find as many companies offering the service. Therefore, cover options are usually considered for dogs and cats.
When reviewing pet insurance options, keep in mind that different breeds carry different risks. For instance, a pet that is pedigreed is more susceptible to congenital diseases or illnesses as well as hereditary conditions. These kinds of pets are also more likely to be stolen because of their monetary value. Certain breeds are also more vulnerable to specific health problems. For instance, a larger dog is more likely to develop hip joint problems, whilst a bulldog can develop difficulties breathing.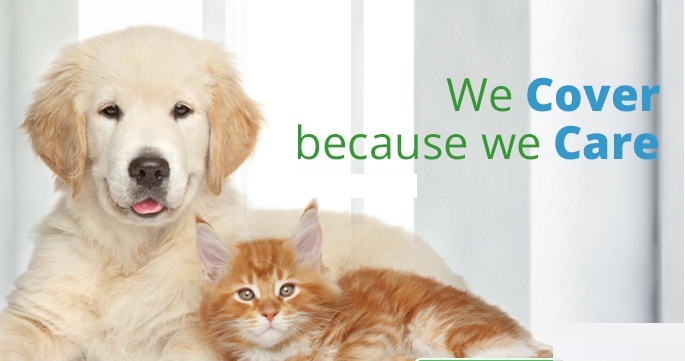 What Services Are Covered
Like all forms of insurance, pet policies can vary a great deal. Therefore, it is essential that you read the fine print and obtain the right protection for your pet. For instance, routine care cover normally pays 100% of the expenses of vet care, up to a specified limit for each listed benefit. No excess is applicable to this type of cover. The insurance protection is designed to cover routine care expenses that are important to your pet's health, such as deworming and vaccinations. A $50 annual benefit is typically paid for any of the following:
Heartworm
De-sexing
Microchipping
Preventive medication
Teeth cleaning
Council registration charges
Alternative treatments
Prescribed diets
Claw removal
Dog training at a recognised training centre
Burial or cremation
Annual benefits are included for a health check or vaccinations, heartworm test or blood screen, urinalysis or FeLv/Fiv test, and parasite control.
Routine cover supports dog owners who take out major medical coverage. Monthly premiums, which include statutory and GST charges, run about $9.50. Because a health check or vaccinations can run $30 per visit or flea, tick, and worm control can cost as much as $45, paying under $10 per month for this protection alone is well worth the investment. Not only that, but spaying or neutering your pet can reduce the premiums you pay for the operations also reduce the risk of disease.