Toyota has revealed its newest concept car at Milan Design Week. The roadster incorporates the ecological and propulsion designs, as well as the modernistic body styling, which has become mandatory in the concept car sector. It is also designed to be something of a family heirloom.
The Toyota car bears the somewhat ironic name Setsuna. In Japanese the word means "moment" and is used to refer to the short relationship of humans and their material possessions.  The name is ironic due to the uniqueness of the car's projected lifespan.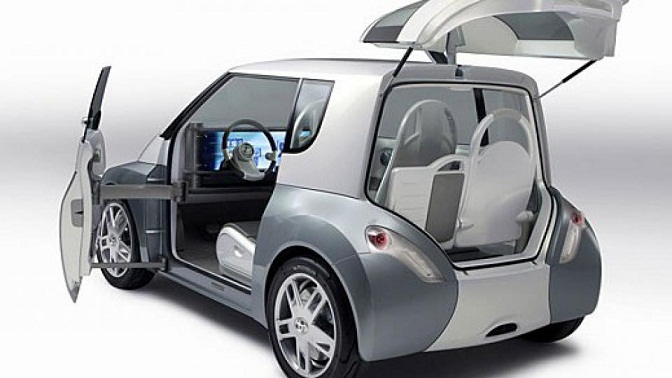 It is a given that new design vehicles will be electric; the Setsuna is powered by six acid-lead batteries.  It is also made of wood, both inside and out. To be more precise, five types of wood are used in the construction; Japanese birch, Japanese cedar, Japanese zelkova elm, castor oil tree wood, and cyprus.
It is this combination of materials that gives the car its uniqueness and heirloom quality.  The  woodages and reacts to the environment differently. Over the years the car's colour and texture will change creating a vehicle unique to the owners. Toyota's chief engineer, Kenji Tsuji, one of the car's designers said "We would also like the viewer to imagine how the Setsuna will gradually develop a complex and unique character over the years". Quite how ageing process will affect the car valuation is yet to be seen.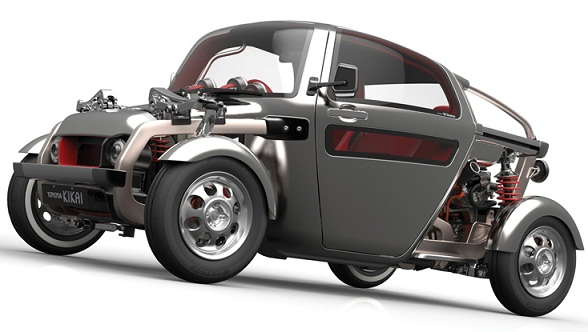 The car's construction is also a work of art. The Setsuna, which looks more like a speedboat then your typical roadster, is built without nails or screws. The building process is called "okuriari" a special Japanese construction technique with relies on the way the wood is shaped to hold the various parts together.
To emphasise the timeless quality and concept of the Setsuna, the display panel includes a meter that keeps track of the time for 100 years.
The amount of wear and tear that the Setsuna will have to endure over that 100 year period is likely to be minimal, if and when Toyota decide to make the car street legal and available for sale. The driving range is currently 16 miles and the top speed is 28 miles per hour.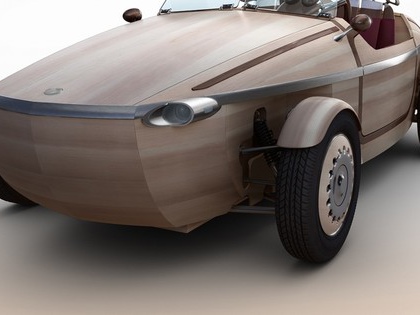 While the Setsuna is not the first wooden car in history, Toyota hope that the feedback from designers and engineers will prove to be beneficial in future car designs.  Wooden cars have proven to be a favourite of hobbyists and do-it-yourself car builders.  A wooden 1939 Lagonda Rapide Tulipwood Tourer sold to a collector in 2007 for almost half a million dollars. The wooden body German Fuldamobile had in impressive microcar production record of nineteen years.